Best Practice Labeling Guidelines
In order to perform critical best practice OSHA-compliant overhauls, implementing proper benchmarking for visual safety and/or lean management systems is the ideal solution for today's production and manufacturing sectors.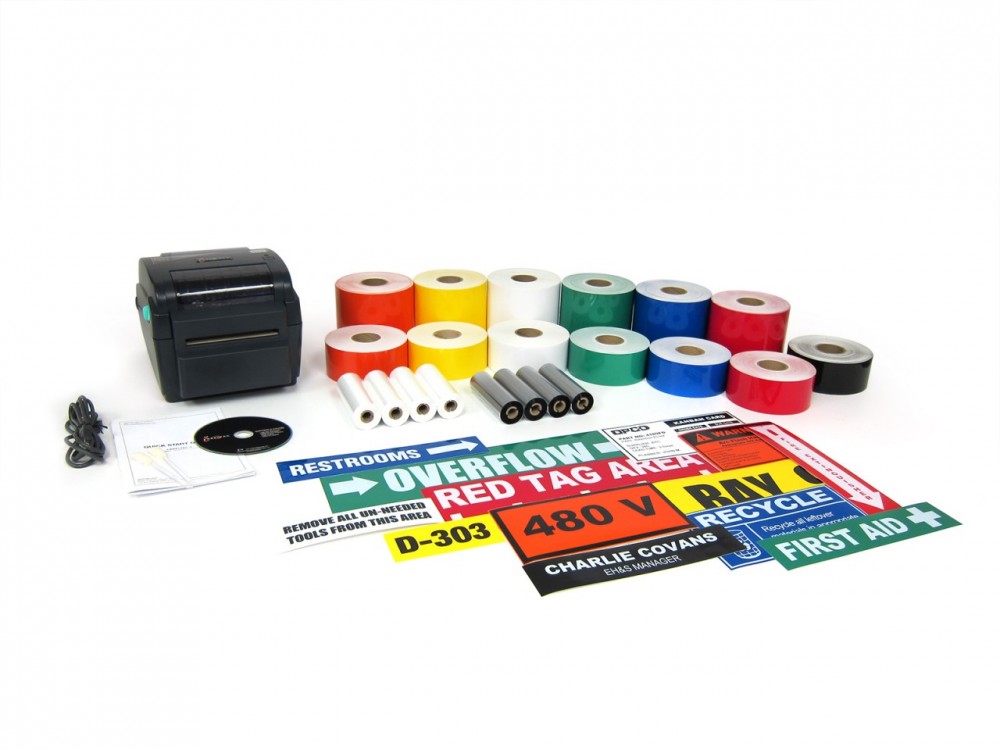 Have a Game Plan
Once your team has analyzed and considered the scope of what your safety or lean program aims to achieve, it's advisable to target areas that require proper visual labeling, and attack each with a full-fledged commitment to completion.
Do It Right
Whether it be the marking of all facility pipes for safety adherence, labeling for arc flash dangers around electric boxes and panels to prevent major loss or worker death, or printing labels for the organization of your workplace using various lean tools, like 5S or 6S, utilizing industrial thermal label printers is the first step.  Most consumer grade labeling machines are not up to the task for providing rapid, cost-effective safety labels for your organization.
It is important to be consistent.  Following regulations or guidelines from OSHA, NFPA 70e, NFPA 704, ISO 9000, MSHA, NIOSH, and other industry-specific safety and health organizations is the advisable route. When in doubt, focus on OSHA or MSHA expectations, depending on your industry.
Is Everything Safe?
After items are labeled, it is also good to follow your best management practice guidelines for other safety measure, like emergency spill response or floor marking for isolating safety and danger zones within your plant, warehouse, or workshop. Using industrial-strength floor tape is great for pavement and concrete applications, and should also follow OSHA regulations.  It is as equally effective, visually, as floor paint, but doesn't have any of the downsides: drying time, messiness, constant repainting, etc.
What is the Best Practice for Purchasing Supplies?  Contact Creative Safety Supply
You have a demanding job, and you don't want to have to figure it all out by yourself.  We are experienced in finding the right safety and training solutions for manufacturing, production and office professionals in all sectors.  We probably know exactly what you are looking for, and we can provide you with the products that your company needs – all in one place!
Email Us, Chat with one of our representatives, or call us today at 1-866-777-1360.
Similar Posts
Additional Resources